Foster Care
 As we care for children we want to provide them with safety, shelter and permanency. "We believe God has a family for every child." However, most importantly we want to share the love of Jesus Christ with these children. We realize that Jesus Christ is the only one who can provide a true hope and future.
There is a huge need to care for abused and neglected children in Nebraska. We turn away children every week because we do not have enough foster families to care for them. We seek to work with Christian foster parents who feel CALLED to care for these children. If you sense God calling you please visit our website and fill out an inquiry form. We would love to speak with you.
---
Promoting Responsible Fatherhood
In 2007, Christian Heritage became intentional in determining why, according to the Child Welfare League of America, Nebraska continued to lead the nation in the number of children, per capita, in the foster care system. We determined that a major contributing factor to children entering the foster care system is fatherlessness. Consequently, we launched the Christian Heritage Family Outreach.
In 2008 the Nebraska Department of Correctional Services asked Christian Heritage to work with incarcerated dads to teach them parenting skills and help prepare them to reunite with their children upon their release. The Destination…Dad™ program was created to assist these fathers and to restore families. Over 800 incarcerated dads have successfully completed the InsideOut Dad™ parenting program.
---
Finding Families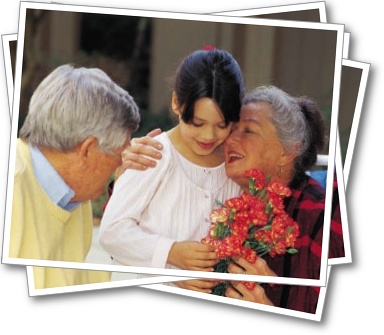 Our newest program is Family Finding. Launched in early 2013, we are seeing amazing results for the youth referred to us.
These children have been languishing in foster care. Often they have been "in the system" and in many placements for years. They are waiting to "age out" and go into independent living. Although this sounds good, the results are dismal. No child should be launched out into the world without a family to support and encourage him or her.
So we are finding families…their families. Through internet searches and social media, we are finding aunts, uncles, grandparents, and cousins who are willing to form a lifetime network of support. Some are even willing to become guardians and/or adopt them. These children are finding hope. They are finding a place to belong.